Jill Wagner is the co-host of Wipeout. She serves as the on-the-field host, interviewing contestants before and after their run, and reacting on the sidelines while they compete.
After completing college, Wagner moved to California to further her modeling career. In 2003, she was selected as a cast member on the MTV series Punk'd, participating in about a dozen sketches.
She appeared in Stuff magazine following her appearances Punk'd. Wagner was ranked #90 on the Maxim Hot 100 Women of 2004. She posed in the American July 2006 issue of FHM magazine.
She has been featured as the Mercury vehicle spokesmodel in television ads since 2005 and has become known as "The Mercury Girl". In 2006, she co-starred in the Spike TV television show Blade: The Series as Krista Starr.
In January 2007, Wagner stated that she had been interviewed about the possibility of portraying Wonder Woman in the upcoming movie version, saying, "I met with the guys over at Silver pictures about some things and Wonder Woman was one of them".
.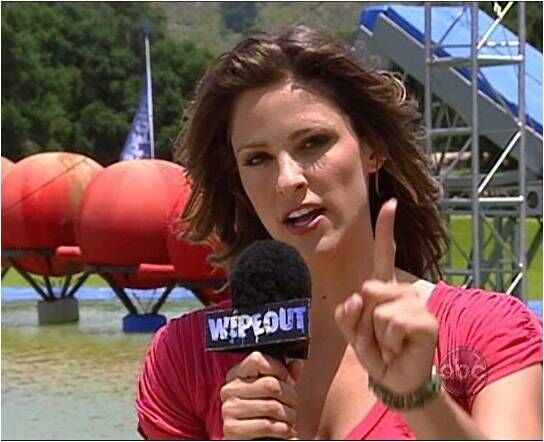 In the summer of 2008, Jill became the co-host for abc's summer reality show Wipeout until departing in 2011 to focus on her acting career. However she return in 2012 as co-host again continuing for the rest of the series' run.